Congratulations! I'M A VIRGO (US) wins the SERIESCAMP OFFICIAL COMPETITION AWARD 2023. Prime Video's endearing and hilarious Coming-of-Age-series about a 4 foot tall teenager, from the Coup rapper Boots Riley, convinced our judges in the competition against 5 other series. This year's Honourable Mention went to the Iranian series THE ACTOR (IR). Creator Nima Javidi has created a gripping series about two unemployed actors who make the world their stage and become pawns for a mysterious organization. I'M A VIRGO (US) was able to win out six international series. Also competing were SELFTAPE (SP), POWER PLAY (NOR), THE ACTOR (IR), VGLY (MEX), and 1286 (KAZ). The jury, consisting of Dana Stern, Donna Sharpe, Banafshe Hourmazdi, Betu Martinez and Victor Sala wants to thank the founders and organizers of Serien Camp: Gerhard Maier, Simone Schellmann and Malko Solf, and the sponsors and all the volunteers that make this all possible. They were extremely impressed by the breadth, depth and diversity of the selections for the Official Competition Award, originating in all corners of the world illustrating the diverse canvas offered by serialized storytelling. They would also like to thank all the finalists for sharing their unique stories and narrative visions and wish them great success for their journeys out into the world, as they told us in their official statement.
You can watch episodes 1-4 of I`M A VIRGO with us on Saturday at 10:30pm. THE ACTOR we will be shown on Thursday at 6:00pm with the first two episodes. Ticket reservations are available at Cinenova. Admissions at the day/evening box office are free.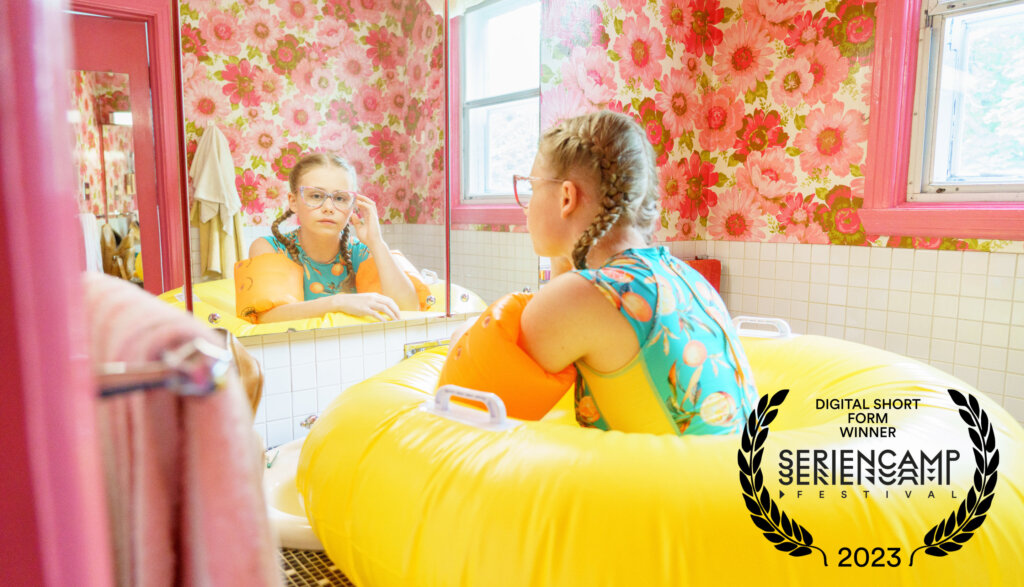 Our DIGITAL-SHORTFORM AWARD winner is MARTINE À LA PLAGE (CAN). The Canadian series about 14-year-old Martine who leads a dreamy and hazy teenage life until she falls in love with her optometrist Gilbert, prevailed our jury with its original storytelling, playful camerawork and creative performance by the lead actress. The Honourable Mention goes to AUTODEFENSA (SP) a provocative portrait of two Spanish women in their twenties. Also in competition were ARHAN (KAZ), MARSEILLE MON AMOUR (F), A STRANGE SUMMER (FIN), ONE OF THE BOYS (DK) and WATCHME - SEXSELLS (D). The jury, consisting of Benito Bause, Benjamin Gutsche and Matus Krajnak had to decide between these seven fantastic Digital-Short-Form series. You can watch all seven series for free on Friday from 21:45-00:25 with us at Cinenova. Ticket reservations are also available.