We had the opportunity to have an interview the creators of the digital short-form series Haus Kummerveldt, which was filmed in NRW. Lotte Ruf (producer), Charlotte Krafft (author) and Mark Lorei (director and creator) told us what drives them to shoot historical series and what difficulties they had in the implementation. The three creators will also hold a panel on the topic at our Seriencamp conference. "From Pilot to Season without Commission".
[borlabs-cookie id="youtube" type="content-blocker"] [/borlabs-cookie]
Why did you choose the format digital short-form series for your Series?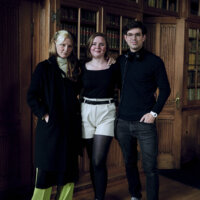 Haus Kummerveldt:
Mark Lorei: I am particularly attracted to the format digital short-form series, because it is also a large experimental field, in which dramaturgically very much is possible. In addition, to my knowledge, the historical spectrum is still little represented in this format, which made it particularly exciting for me.
Why historical? What interests you about the genre and what drives you to create a series about a young woman in the 19th century?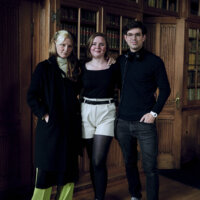 Haus Kummerveldt:
Charlotte Krafft: In our opinion, the strong continuities between sexist and social patterns of the society of that time and today are obvious (despite many social achievements). From our point of view it is therefore quite necessary to deal with this period in more detail. Especially since our actions for the future are closely related to our perceptions of the past. Where we go is influenced by our patchy, sometimes flawed, knowledge of where we came from. That's why it's so incredibly important not to neglect the past if we want to shape our future.
What difficulties did you face in making this happen? Was there a moment when you thought that you can't finish haus kummerveldt?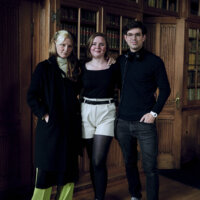 Haus Kummerveldt:
Lotte Ruf: A whole lot. After all, we shot the pilot episodes without a broadcaster or film funding and couldn't pay anyone. How we managed to realize the sequel with a (still small) budget, I tell at the panel "From Pilot to Season without Commission" at the Seriencamp.
Why did you decide to shoot in NRW? What are the advantages or disadvantages?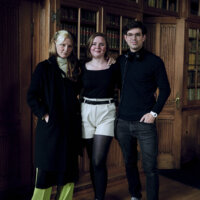 Haus Kummerveldt:
Mark Lorei: We shot the main part of the series in Münsterland. An outstanding feature of this region are the numerous castles and palaces - perfect for our series.
What comes after the broadcast of Haus Kummerveldt? Is there already a new series you are planning?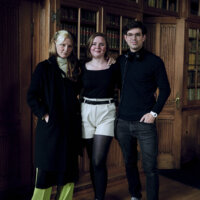 Haus Kummerveldt:
Lotte Ruf: We have received development funding from the Medienboard for another season and are currently working with author Charlotte Krafft on the plot of the sequel, which we would ideally like to produce in 2024/25. We also have other historical material - series and feature film - in development and are looking for partners to realize them.
Good Luck with that and thank you for the interview. We are very much looking forward to screen Haus Kummerveldt at the Seriencamp Festival 2023!
Learn more about our other empowerment series with strong female roles here.