Critics' Choice Award
For the third time the CRITICS' CHOICE AWARD was presented by four German critics and series- experts. It goes to one of the six series pre-selected series from the program and was negotiated and awarded live in front of the audience on June 17th. Afterwards one episode of the winning series was shown.
This year, the Korean series BARGAIN (KOR) won, beating out ARCADIA (B/NL/D), MÒPIES (ESP), SOUS CONTRÔLE (F), BEAST (NOR) and YOU & ME (UK). Our jury, consisting of Emily Thomey and Jörn Behr, who together host the WDR-Cosmos podcast GLOTZ & GLORIA, Lisa Müller, chief editor of Moviepilot and Michael Müller, editor of Blickpunkt:Film had a lively discussion about the six series up for the live selection on Saturday. Most discussed were the French political satire SOUS CONTRÔLE, with its fast pace and well-written jokes, the Catalan mystery series MÒPIES and of course the unanimously voted winning series BARGAIN. BARGAIN impressed with its high-quality execution in all areas. The 11-minute oneshot opening sequence and the overall very stylish and elaborate aesthetics impressed the jury particulary. But also the unusual story about a motel, which is run by an organ mafia and after an earthquake becomes a fight for death or life for all survivors and the outstanding cast could convince our jury. Cineastic, high quality, Korean. Parasite set the standard in cinema and Bargain will join the success story alongside Squid Game and Alice in Borderland on the series side. You can see Bargain soon on Paramount+.
Audience Choice Award
In addition to our three Jury Awards, we give out another award every year and the jury for that is you. Our Audience Choice Award goes to the series that you as our viewers and harshest critics chose. The choice was between (nearly) all series in the program. The winning series of the Audience Choice Awards this year is DER SCHATTEN by ZDFneo.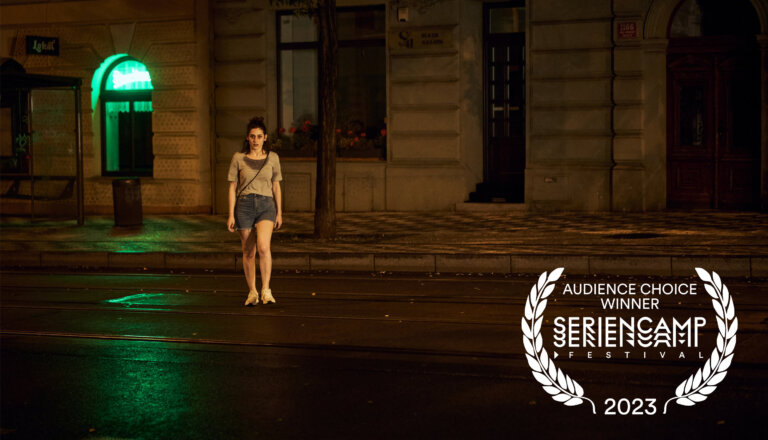 The dark mystery series, which is based on the bestselling book by thriller author Melanie Raabe, is about Norah, a young journalist who must confront the dark shadows of her past and possible future in present-day in Vienna.
Pilot Peek Award
For the first time this year we presented our fifth award which is also an audience award. The Pilot Peek Award picks one of three unusual series pilots out of the TV-series APPETITE (AUS), MARVIN? (NL) and GROUNDBREAKING (US) and you chose the pilot of APPETITE!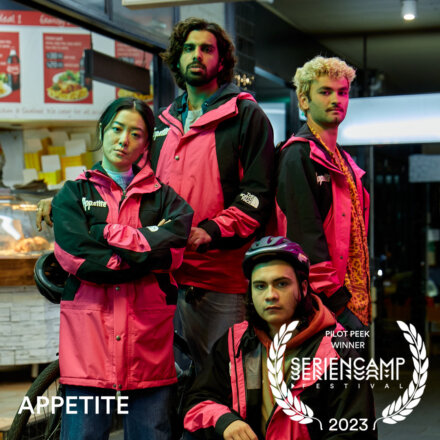 The trailer of Appetite shows the disappearance of a courier driver in Australia and turns into a wacky genre hybrid and is one thing above all - super funny.
Congratulations to all the winning series and thanks to all the participants, jury and visitors who voted, see you next year!