Our SERIENCAMP FESTIVAL program this year contains three TV-series in the "New Britain" genre. They are British series that delve into actual themes and present them in a new and unseen way. Loneliness, grief, and love - universal themes shown in a British way. Since Fleabag, Sex Education and The End Of The Fucking World we know, that British series have a uniquely cynical and yet loving and modern approach to those themes. In our program you find RAIN DOGS (Sky/WOW), SIGNIFICANT OTHER (ITV), and YOU & ME (ITV), our three New Britain TV-series. We had the opportunity to have an interview in advance with Dana Fainaru and Hamish Wright, the two writers of Significant Other.
What's special about Significant Other and the characters?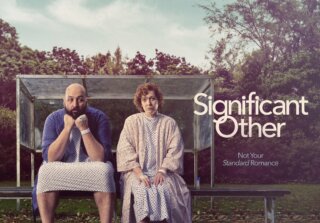 Dana Fainaru / Hamish Wright:
This is an uplifting, hilarious 'anti' romcom about Sam and Anna, two middle-aged loners who meet just as they hit rock bottom. It's about finding love in the most unexpected place… the next door flat. It's chaotic, messy, and joyful.
Both characters seem to be totally different but when it comes to love and loneliness even opposite characters can find together? What interests you in those themes?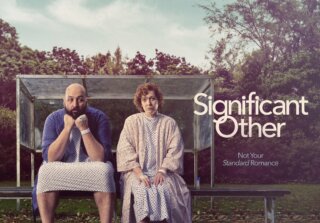 Dana Fainaru / Hamish Wright:
We're hopeless romantics who also resist sentimentality. Significant Other is funny and romantic, but it also goes to dark places. As writers we love the tonal freedom of straddling both comedy and drama.
How was shooting and did you experience any difficulties?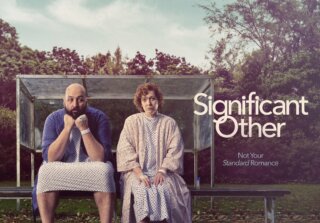 Dana Fainaru / Hamish Wright:
One extremely windy night we tried to get a drone shot that panned from Anna's apartment to Sam's. It took us almost 20 takes before we got something that worked! And even then we had to stabilize the shot in post production.
Why did you choose the medium TV-Series and what do you like about it compared to film?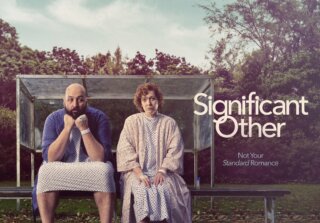 Dana Fainaru / Hamish Wright:
We think TV is the perfect medium for Significant Other. Each episode is a bite-sized serving of story and character. It's totally moreish!
What happens for you after Significant Other?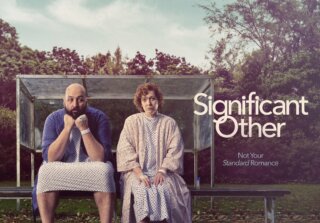 Dana Fainaru / Hamish Wright:
We're already thinking (and crossing our fingers) about what a second season of Significant Other would look like. We're working on several other exciting projects, together and solo.
Thank you for the interview! We are really looking forward for the Screening of Significant Others on Seriencamp Festival 2023.