Series have undergone a remarkable transformation in recent years, offering viewers a wide range of stories and visual experiences today. Amidst this rich offering, however, there are some series that stand out with their visual design. Whether it's black and white surrealism from Kazakhstan, the story of a 4-meter
tall teenager or South Korean action cinema, here are the series from our program that we consider true eye-catchers.
1286 (KAZ, 2022)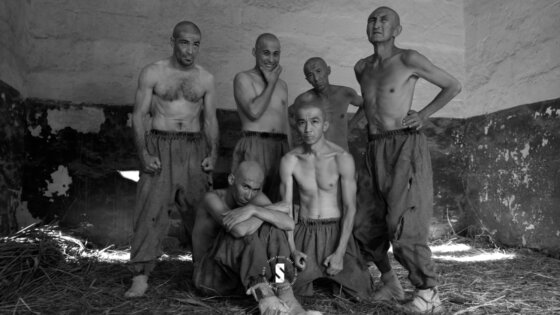 Runs with us: Fr., 06/16/2013 / 19:50 - 21:27 Cinema 3
Where: so far without a german broadcaster
Who: Alisher Utev, Sergei Litovchenko (creators)
What: In the dark and surreal Kazakh series, the gentle surgeon Aman is abducted and ends up in a fascist-like labor camp.
Why: Black and white aesthetics and a surreal world that brings to mind David Lynch, Aleksei German and Andrei Tarkovsky
The Actor (IRAN, 2022)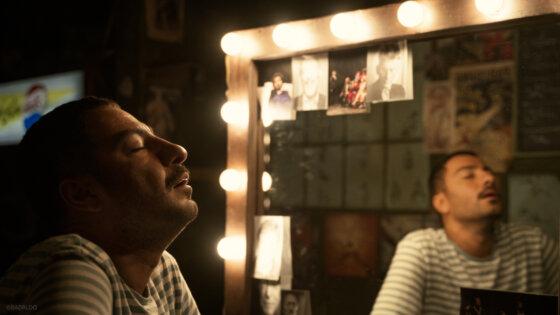 Runs with us: Thurs, 06/15/2013 / 18:00 - 19:44 Cinema 3
Where: so far without a german broadcaster
Who: Nima Javidi (creator and director) Navid Mohammad Zadeh, Ahmad Meranfat (cast)
What: Two unemployed actors make the world their stage and become pawns for a mysterious organization: the gripping Iranian series The actor turns out to be a small sensation.
Why: Because this look at Iran is as special as the story itself.
I'm a Virgo (USA, 2022)
Runs with us: Sat., 06/17/2013 / 22:30 - 00:25 Cinema 1
Where: Prime Video
Who: Boots Riley (creator and director) Jharrel Jerome, Mike Epps, Carmen Ejogo (cast)
What: The Coup-Rapper Boots Riley wows as creator and director with his adorably surreal, warm-hearted and hilarious coming-of-age story about a four-foot-tall teenager.
Why: We discover the world through the eyes of a four-meter-tall young man. And vice versa: the world "discovers" him. Surreal and special.
Bargain (KOR, 2022)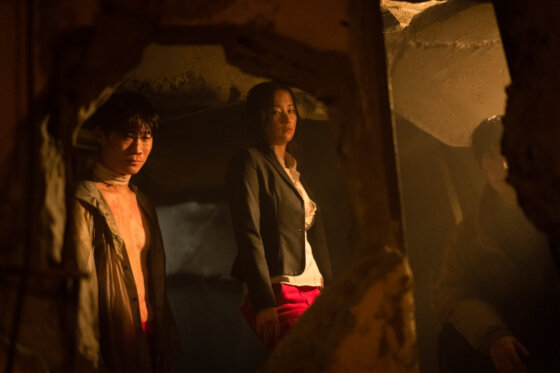 Runs with us: Wed., 06/14/2013 / 23:10 - 00:30 Cinema 1
Where: Paramount+ (TVING)
Who: Jeon Woo-Sung, Choi Byung-Yoon, Kwak Ja-Min (writers) Jun Jong-Seo, Jin Seon-Kyu (cast)
What: Organ trafficking, earthquakes, human abysses: In the stylish-disturbing thriller highlight Bargain comes together all that belongs together in the South Korean moving image universe.
Why: Offers not only an incredible uncut opening sequence, but the typical slick stylish look, which already made South Korean action cinema Squid Game score.
Power Play (NOR, 2022)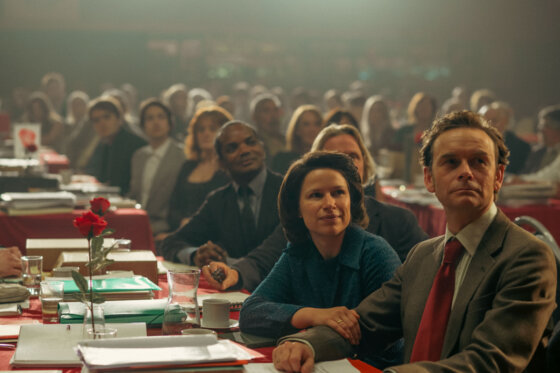 Runs with us: Fri, 16.06.23 / 22:00 - 23:52 Cinema 3
Where: ARD (NRK)
Who: Johan Fasting, Silje Storstein, Kristin Grue (writers), Yngvild Sve Flikke (director), Kathrine Thorborg Johansen, Jan Gunnar Roise, Anders Baasmo (cast)
What: Political intrigues between yesterday and tomorrow: with brilliant stylistic devices this prestige production tells of the rise of Norway's first female prime minister - and of the flaws of modern politics.
Why: 1970s aesthetics in a contemporary setting. Here the world of yesterday is seen through the eyes of today.
Arcadia (BEL,NL,D, 2022)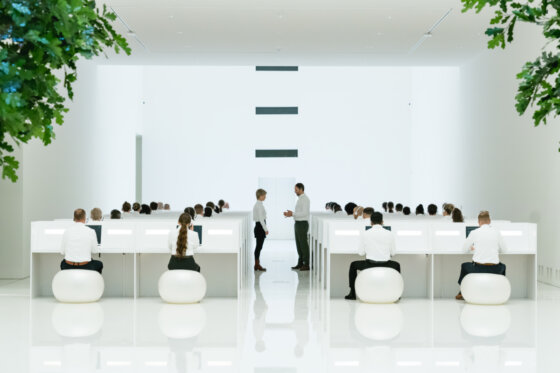 Runs with us: Thu, 15.06.23 / 18:20 - 19:50 Cinema 1
Where: ARD (VRT,NPO)
Who: Bas Adriaensen, Zita Theunynck, Philippe De Schepper (writers), Tim Oliehoek (director), Gene Bervoets, Monic Hendrickx, Abigail Abraham (cast)
What: The dystopian society of the future is structured on the basis of a "citizen score." In this Dutch-Belgian-German co-production, a family in the supposedly paradisiacal Arcadia experiences a not-so-beautiful new world.
Why:Unusual futuristic architecture in the world of tomorrow
Martine à la plage (F 2022)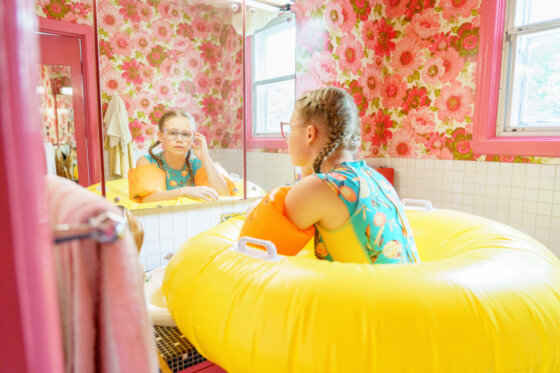 Runs with us: Thurs, 06/15/2013 / 21:45 Digital Short Form
Where: so far without a german broadcaster
Who: Simon Boulerice, Christian Lalumière (writers), Christian Lalumière (director)
What: In the absence of her father, 14-year-old Martine leads a dreamy and hazy teenage life. Until optometrist Gilbert moves in next door to her and prescribes Martine her first pair of glasses. For the girl, the beginning of a passionate crush, for which she is even willing to ruin her eyesight.
Why: The perspective of a 14-year-old view on her quite literally "blurry" world is a real eyecatcher.