A total of seven top-class productions from around the world, which do not yet have a German broadcaster behind them, are competing for the FIRST LOOK AWARD awarded by our jury. Our shortlist is made up of the following titles:
THE BISEXUAL Great Britain 2018
Writer, director and leading actress Desiree Akhavan follows in the footsteps of "Fleabag" star Phoebe Waller-Bridge and takes us on a revealing, funny and truthful trip through London, where she loses her sexual orientation.
CHEAT German Premiere - UK 2018
A university professor's doomed affair with her student becomes gripping psychological thriller material in the hands of the "Liars" makers
INFORMER German Premiere - UK 2018
"Infernal Affairs" in the haze of British counterterrorism: Executive producer Sam Medes ("Skyfall") raises the stakes when he lets character mime Paddy Considine become handler for an unwilling undercover agent.
MAYANS M.C. German Premiere - USA 2018
A young Latino steps into the "Sons of Anarchy" legacy, adding intriguing facets to showrunner Kurt Sutter's Shakespeare-inspired biker universe.
ONE NIGHT German premiere - NOR 2018
A blind date in real time turns us into voyeurs in this Norwegian hit series, whose formal strictures are given their highly entertaining dramatic counterweight in the veritable ups and downs of just one night.
ON THE SPECTRUM German premiere - ISR 2018
Three autistic people, a shared apartment and a daily struggle with the challenges of the "normal" world: series wonderland Israel thrills us - unsurprisingly - with the next series gem.
WHEN HEROES FLY German premiere - ISR 2018
Once through Colombian hell and back it goes for four former members of a special unit, whose breathtaking and action-packed rescue operation in the jungle is sure to find serial copycats again soon.
Our Jury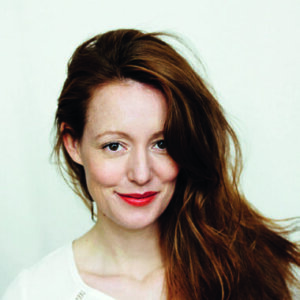 LAVINIA WILSON Actress
Lavinia Wilson makes her acting debut as an eleven-year-old. From her mid-20s, she impressed audiences and critics with her performances, such as the multi-award-winning drama Alone (2005). Directors such as Henk Hand- loegten and Oskar Roehler appreciate her multi-faceted, multi-award-winning acting (Max Ophüls Prize, Grimme Prize) and hire her for demanding film and television productions. With a continuous role in Deutschland 86, she is part of one of the most anticipated series starts in 2018. That, plus numerous appearances in TV classics such as Tat- ort, Rosa Roth and Wilsberg, predestine her for her latest role: as a member of the FIRST LOOK JURY.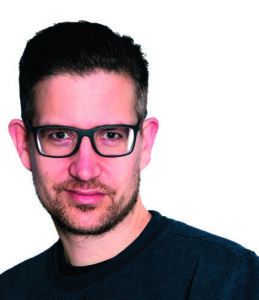 DANIEL SCHRÖCKERT / DONNIE O'SULLIVAN Bada Binge, Rocket Beans TV
Since early 2017, they've been doing it for us at Rocket Beans TV: Bingeing on current series reboots, to which they have so- even dedicated their own web format (and podcast), "Bada Binge". Currently, the highly recommended series talk is on hiatus, but that gives Daniel "Schröck" Schröckert and Donnie O'Sulivan time to put their expertise to work for us. Not only as "Bada Binge - Off Air" on our stage, but also as a (hopefully) joint voice in our FIRST LOOK JURY.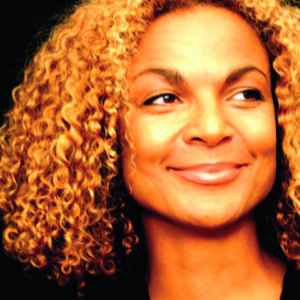 NATALY KUDIABOR Managing Director/Producer "Arthur's Law"
Nataly Kudiabor, together with Moritz von der Groeben, is the Managing Director of goodfriends. The aim of the production company, which was founded in 2015 together with Beta Film GmbH, is to realize television productions at an international level from Germany. As a co-producer, the company was already responsible for the Belgian series "Undercover", which will celebrate its German premiere at SERIENCAMP. In addition, goodfriends has produced the acclaimed TNT comedy series "Arthur's Law."
PHILIPP SCHULZE Editor-in-Chief Cinema
Philipp Schulze began his journalistic career in 2003 as a trainee at "Cinema" and gathered numerous contacts in the film industry as an editor in Los Angeles and elsewhere. In addition to the foundation of the
"Center of Competence" for film and series initiated by him, he has launched numerous new formats such as the "Cinema Shortcuts" podcast and the series guide in recent years. Since April 1 of this year, he has served as editor-in-chief of "Cinema."