The first highlights of SERIENCAMP 2017
A little more than a month before we ceremoniously open the third season of our series festival with the RTL Crime highlight SS-GB, we are pleased to finally be able to provide the first glimpses of our program planning. As in previous years, after the exclusive opening screening or the two conference days, the starting shot for more than 30 free screenings at the HFF in Munich will fall on Friday Oct. 27, the last screenings will be on the night of Oct. 29.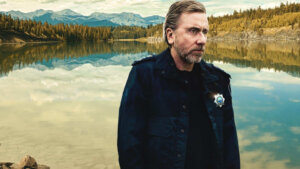 You can look forward to - in addition to several events and activities around series - essentially three program tracks, which, like last year, consist of the NEW SHOWS of our main sponsors from Sky and RTL Crime as well as our content partners from Fox Channel, TNT Series, NEWS SEASONS of celebrated series highlights as well as the extensive FIRST LOOK section (formerly Sneak Peek) where you can look forward to exclusive world and German premieres of series from among others. a. Iceland, Finland, Norway, Sweden, Great Britain, France, Belgium, New Zealand, Israel and USA may look forward.
To the NEW SHOWS, which we have already announced, counts beside the alternative history thriller SS-GB with Sam Riley and the French adventure series GIER - RAUSCH DES GOLDES among other things. among other things also the Sky production TIN STAR, in which Tim Roth and Christina Hendricks may move into the center of a bloody revenge thriller.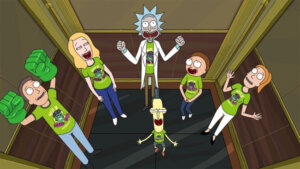 Among this year's returning series hits, you'll find CARTOON MADNESS with new episodes of RICK & MORTY, WE BARE BEARS and ADVENTURE TIME, as well as the long-running hit THE WALKING DEAD, whose opening episode for season eight you can admire on the big screen with us.
A FIRST LOOK you can meanwhile catch on several highlights that are still waiting for their discovery without a German broadcasting slot. So the world premiere of the Swedish thriller highlight ALEX, with which the makers of "Easy Money" leave a powerful impression, the quirky Norwegian comedy MATCH, in which the life of a young man is accompanied by sports commentators and the Swedish-British co-production FALLET, which should be the comedic link between "Inspector Barnaby" and "Hellfjord". Other highlights already confirmed also include the Icelandic women's prison drama FANGAR ("Prisoners"), the Canadian assisted suicide thriller MARY KILLS PEOPLE and the already multiple award-winning Israeli crime series YOUR HONOR.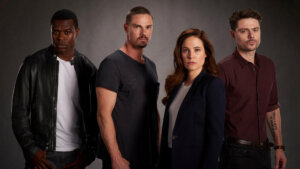 Also in the program: an extensive block on brand-new US COMEDIES, a look at new ways of serial storytelling based on exciting examples, as well as a jam-packed WEBSERIES SPECIAL consisting of around ten contributions, including the winners of die seriale, Wendy Webfest Hamburg as well as Webfest Berlin.
Further info on Germany's first series festival up to the complete program starting in October can be found here soon. Stay Tuned...
Text: Christopher Büchele